Superior Nutrition, Unleashed.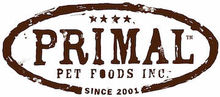 City Dog Market is proud to carry Primal in Atlanta, Georgia. As passionate pet owners, we understand the care and concern that goes into choosing a source of nutrition for your companion. Our products make it easier than ever to keep your pet's diet as close to nature as possible, allowing them to live longer, healthier, more vibrant lives.
Come on over to CityDog Market…you'll walk in as a guest and leave feeling like family!