The Very Best Self Service Dog Wash
Ask about our DirtyDog Wash Deal-$13.50 per wash for 4 washes when purchased as a package, with no expiration date!
The last dogwash begins one hour before the store closes and the dogwash stations are closed 30 minutes prior to the store closing. Please note each store may have different closing times on different days.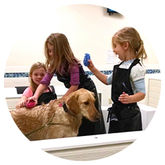 Self-Service Dog Wash
Our self-service dog wash permits you to stand in comfort at the dog washing station, and we provide all the things needed to give your dog a professional wash.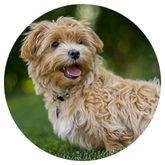 Dog Wash & Grooming
No scheduled time needed. The last bath is 30-minutes prior to closing time. We are open today until 4:00 PM.

Dog Laundry
You take away a spotless dog, and our staff tend to the mess and laundry.
Come on over to CityDog Market…you'll walk in as a guest and leave feeling like family!